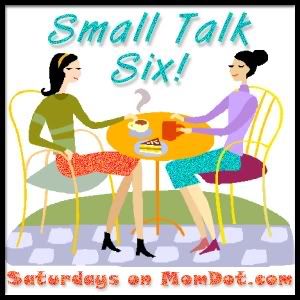 Welcome to Small Talk Six sponsored by MomDot. Click on a link to get the rules and join in the fun.
Today's topic is "6 places you would like to travel to if you had someone trustworthy to watch your children and pets."

Oooohh, I loooove to travel (there were alot of o's used in that short sentence). So, in no particular order I would go to~
Greece
Italy
Spain
Australia
Prince Edward Island
Ireland
Hey, no one ever said they had to be places you could afford to visit LOL.
Where would you go if you could go anywhere?